Bianca Barrett returns to her hometown after graduating college to find herself feeling trapped and haunted by her past. An old flame burns brighter and the girl who considered herself reserved throws caution to the wind, along with her inhibitions. Strong love, new friendships, lies, betrayal, and revenge turn Bianca's world upside down. Will love be enough in the end?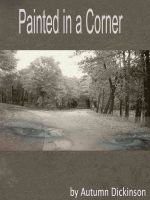 Painted in a Corner
is
available FREE from Smashwords by entering code

JP34V at the checkout.